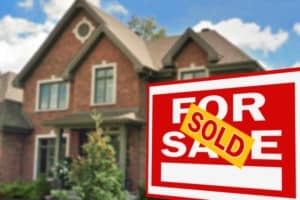 With interest rates on home mortgages continuing to set record new lows as we get further into 2021, now is the ideal time to consider selling your house and buying a new home at a lower interest rate. You can take fully take advantage of all the equity you've built up and lock in today's interest rates on a new home that is more up to date and closer to your current needs.
In this article, we will cover how to sell your New Orleans-area house fast and buy a new home at a lower interest rate. Ready to get started? Let's dive in.
Start Preparing Your House for a Sale
1. Improve The Interior
Many buyers have trouble imagining themselves living in a home that's already furnished with someone else's stuff, so one of the first things you should do is begin to declutter the house and make the inside as visually appealing as possible. This can be as simple as clearing out anything that's not currently being used that's taking up valuable space in the house, all the way down to completely clearing out the house of your possessions and even having the home professionally staged. While the latter two options are a bit impractical and probably unnecessary, just tiding up the inside can make a world of difference in the eyes of potential buyers.
In addition, you may also want to further spruce up your house with some relatively minor repairs and updates — such as a new coat of paint in a room, fixing any obvious repair issues you see in your walk through, and even making some often-overlooked but well-appreciated updates like new light switch covers and replacing old doorknobs.
Don't forget that you want buyers to picture your home as their own, so try to not let you individual tastes and preferences shine through in your home's look and feel in favor of neutral colors and decor.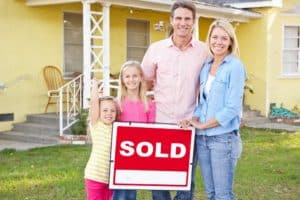 2. Enhance Curb Appeal
After you've cleaned up the interior, next it's time to begin focusing on the outside of the home — particularly its curb appeal. Curb appeal is important because it sets the tone for potential buyers' entire impression of the house — and when it comes to selling your property quickly, creating a good first impression is really important.

There are a number of cheap, easy to implement actions you can take to improve curb appeal. Some of the biggest bang-for-your-buck things that can create instant curb appeal are having the home professionally pressure washed and cleaning up the front yard – particularly any garden areas you might have. Just doing these two things alone can do wonders in making your home look more inviting from the street – leading to you selling your home faster and buying a new one at a low interest rate.
3. Be Flexible
it also helps to be extremely flexible when it comes to your availability to show your home. Make sure you keep your schedule as open as possible to try to accommodate viewings by as many interested parties as you can. Having a lot of good pictures and even drone  photography or video of the inside can help in this regard — as potential buyers are essentially able to tour the home virtually.
Marketing Your Property
Of course, no house gets sold without letting people know its on the market. This crucial step involves the use of technology to allow people to tour the home virtually as mentioned above. Implementing virtual tours of your property becomes ever more important in today's age of social distancing and virtual-everything.
To accomplish this requires you to become digitally savvy and well-versed in all the places and ways you can advertise your house for sale online. An even better option is to sell your home to a cash home buying company like NOLA Wholesale Properties. With this method, you can sell your house quickly for cash and avoid having to do any of the extra steps covered in the paragraphs above.
We buy houses as-is — no repairs or cleaning up required! Discover why so many Louisiana home sellers trust us to buy their home fast so they can upgrade to a new house.
Call (504) 882-3477 or email us at [email protected] today!