Pre-Foreclosure: know your options to avoid losing everything


Foreclosure. It's a scary scenario that far too many homeowners face, especially in hard economic times like now.
New Orleans continues to struggle to find its footing economically amid growing coronavirus cases and continued restrictions for businesses in the tourism and hospitality industries. The very lifeblood of the Crescent City is at stake, and the resulting economic pain from this slow-moving disaster will no doubt continue to be felt by homeowners across the area.
As the economy continues to be weighed down by the ongoing pandemic, more and more homeowners out of work or on financial life support are faced with what was once unthinkable: the possibility of losing their house to foreclosure.

Hope Is Here
Unfortunately, many people who find themselves in the serious and potentially disastrous situation of nearly losing their house believe there are no options available to them besides (a) letting their property fall into foreclosure, thereby losing all of their equity along with a taking a huge, lasting hit to their credit, or (b) selling quickly in a short sale. Fortunately, if you're facing the possibility of  foreclosure, all hope is not lost. There are other options available to you.
At NOLA Wholesale Properties, we specialize in providing alternative property solutions, offering our advice and expertise in real estate and foreclosures to help you understand all the options available to you during the pre-foreclosure process. 
We work with homeowners throughout the New Orleans area and across Louisiana to help them do everything possible to avoid losing everything to the bank or other lenders.  In nearly every situation, there are a multitude of options available that don't include the worst case scenario, from negotiating with your lender to selling your house quickly to a cash buyer like NWP. Whatever route you choose, we are ready and willing to help you at any point in the pre-foreclosure process.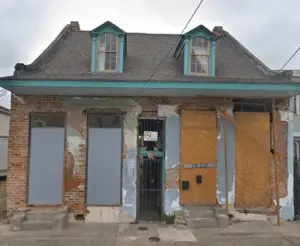 How to Avoid Foreclosure
The best way to avoid foreclosure is to pay off any past due amounts and bring the mortgage back into good standing. The problem, of course, is that most homeowners in pre-foreclosure are unable to do this, which is how they've often found themselves in the situation to begin with.
Selling a Home in Pre-Foreclosure
To learn how to best avoid foreclosure, it's important to first understand that the foreclosure process itself is divided into two parts: (1) pre-foreclosure and (2) foreclosure.
Pre-foreclosure is the period during which the lender has started to foreclose on a property. which usually begins after 120 days of delinquent payments. Foreclosure, on the other hand, is when the lender has actually taken back a property due to non-payment. The key takeaway from awill of this is that you can sell your home at any time during pre-foreclosure.
Now, with the basics of the foreclosure process and the pre foreclosure stage covered, let's move on to a look at a few key questions to ask when considering the prospect of foreclosure, along with the pros and cons of selling your home in pre-foreclosure.

How much time do I have to sell my house before I lose it to foreclosure?
Federal law states that you must be at least 120 days behind on mortgage payments before your lender can begin foreclosure proceedings.
This legislative lifeline gives you extra time to pursue alternatives to losing your house, damaging your credit, and suffering from all of the other negatives that occur with the foreclosure process.

Can I sell my house fast and avoid foreclosure?
Absolutely. Selling your house fast for cash before losing everything to foreclosure is exactly why we're here. We are local home buyers ready to purchase your property before it gets lost to the foreclosure process.
The reality is, the traditional way of selling your house takes a ton of time, effort, and expense, any of which may prove to be too much for homeowners facing foreclosure. Homeowners in this situation can't afford a minute or a dollar to lose as the date of their property's foreclosure continues to draw ever closer. They need to sell their house to someone who can close fast and buy the property as-is, typically we buy houses companies like NOLA Wholesale Properties.

What are the advantages of selling your home before foreclosure?
Selling your home during pre-foreclosure comes with a number of advantages. Here are a few:
Selling your house before foreclosure prevents further damage to your credit.
Another advantage to selling your house pre-foreclosure is that you get to set the terms of your move-out
Finally, selling before foreclosure means that you don't lose everything to the mortgage company. You can come out from what would otherwise be a devastating financial blow by getting some cash for your property to help finance your future.
Of course, pre-foreclosure home sales also include obvious negatives like losing your house, but we do our best to make it as easy, painless, and profitable as possible for you so that you can move out of your house and on with your life.
We Buy Houses in Pre-Foreclosure – Sell Your Home Today!
Interested in selling your New Orleans area home in pre-foreclosure? Whether we buy your house from you or not, we relish our role as mentors to our community and look forward to helping you find a way to move forward.
Call NOLA Wholesale Properties at (504) 882-3477 and get obligation-free advice on solving your property problems today!
We are local Real Estate Investors