Is HIRING AN AGENT really WORTH IT?
NOLA Wholesale Properties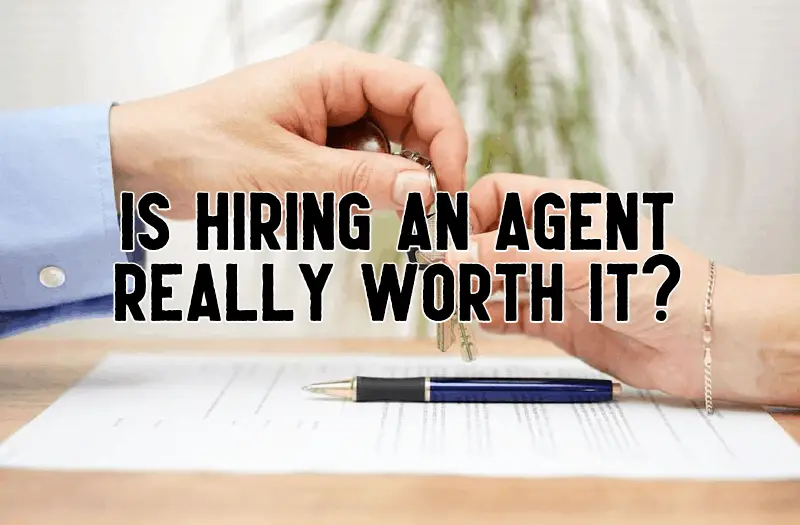 Homeowners who are looking to sell their homes often find themselves asking the question, "Is it worth it to hire a real estate agent?"
The answer to this seemingly simple question is actually a lot harder than you might think. While about 93% of real estate transactions involve an agent at some point, that doesn't mean that hiring one is always the best idea.
Let's take a look at the times when it is and isn't worth it to hire a real estate agent.
When It Is Worth It to Hire a Real Estate Agent
There are plenty of situations when it actually makes sense to hire a realtor. For one, hiring an agent is the most logical route if your home fits the following criteria:
The house is in great condition and doesn't need any major repairs
You have a long time to wait before needing to sell and relocate
You want to get top dollar for the sale of your property
If your house fits the criteria listed above, then hiring a real estate agent to help you sell your home is an excellent idea. Homeowners whose property fits this description can afford to be patient while they wait for the highest bidder. Their house is also in great shape – another thing that makes it easier to get the max sales price and can necessitate the use of an agent.
When It Isn't Worth It to Hire An Agent
On the other hand, there are certain circumstances where hiring a real estate agent can actually be the wrong decision for you and your property. In these cases, the seller's home and individual situation usually fit the following criteria:
The house is in bad condition and needs fixing/major (read: expensive) repairs
You need to sell your house fast due to circumstances such as pre-foreclosure or short moving deadlines
You are OK with getting less for your property in exchange for a quick, all-cash offer
Homeowners whose homes fit these requirements are best off selling to a home buying company like NOLA Wholesale Properties. We specialize in helping homeowners in difficult situations sell their houses quickly for cash so they can move on with their lives.
People in these situations may be facing foreclosure, have tax problems, are going through a divorce, or can't afford the necessary repairs to sell their house the traditional way, among other scenarios.
When time is of the essence and you can't afford the costs associated with selling your house through an agent, then utilizing the services of a "We buy houses" company is a great option.
At NOLA Wholesale Properties you'll pay no fees or commissions, have a quick closing (sometimes in as little as 7 days), and avoid the hassle and expense of making repairs or getting your house prepped for a sale.
Sell Your House Now
If this situation describes your own, then don't waste another minute before contacting NOLA Wholesale Properties. We would love to give you a fair, nearly instant cash offer on your New Orleans property today! Don't wait! Call or email us now!
We are local Real Estate Investors